Regular price
Sale price
Rs 7,500.00 LKR
Unit price
per
Sale
Sold out
or 3 X
Rs 2,500.00
with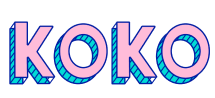 Stone: Blue Topaz, Amethyst, Citrine, White Topaz & Tourmaline

Metal: 925 Sterling Silver
Chain Length: 45 cm
Introducing the Aurelli Necklace, a captivating 925 Sterling Silver Pendant that effortlessly combines style and symbolism. Crafted with utmost precision, this pendant features small round gemstones expertly arranged in the shape of a cross.
The Aurelli Necklace showcases the mesmerizing beauty of Blue Topaz, Amethyst, Citrine, White Topaz, and Pink Tourmaline. Each gemstone was carefully selected for its vibrant color and radiant sparkle. The serene blue tones of the Blue Topaz evoke a sense of calmness and tranquility, while the regal purple hues of the Amethyst symbolize spiritual wisdom. The sunny yellow brilliance of the Citrine represents joy and abundance, and the shimmering white of the White Topaz adds a touch of elegance. Finally, the soft pink hues of the Pink Tourmaline convey love and compassion.
Designed for those who appreciate both fashion and meaning, the Aurelli Necklace showcases your faith with grace and style. The cross-shaped arrangement of the gemstones is not only visually striking but also holds deep spiritual significance, making it a meaningful accessory for those seeking to express their beliefs.
Crafted from high-quality 925 Sterling Silver, the Aurelli Necklace combines durability with timeless beauty. The pendant's polished silver finish complements the gemstones perfectly, creating an exquisite and harmonious aesthetic.
Whether worn as a personal symbol of faith or given as a heartfelt gift, the Aurelli Necklace is a true embodiment of elegance and spirituality. It comes with a delicate silver chain, ensuring a comfortable and secure fit for everyday wear or special occasions.
Discover the divine allure of the Aurelli Necklace, a remarkable 925 Sterling Silver Pendant that transcends fashion boundaries. Embrace the power of faith and beauty with this exquisite piece of jewellery, a captivating addition to any collection.
Share
Delivery Details

Production Timeline: 8-10 Business Working Days

Delivery Timeline: 5-7 Business Working Days
Jewellery Care Guide



All our jewellery comes with a two year warranty which covers polishing, re-plating services & repair

Please refer FAQ for More Information. 

-----------------
Ring Size Guide

Inside Diameter Chart

Please make sure to take the Inside Diameter of a ring with the correct size
Please also watch the video below for more information
If you don't have a ring with the correct size please kindly contact us we will help you get the perfect ring size. 

Video Tutorial : https://www.youtube.com/shorts/Ql4Xa64nWsY

 

 

 
View full details