Regular price
Sale price
Rs 15,000.00 LKR
Unit price
per
Sale
Sold out
or 3 X
Rs 5,000.00
with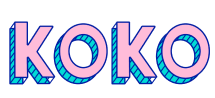 Stone: Spinel
Metal: 925 Sterling Silver
Chain Length: 45 cm
Healing Properties
Spinel is a stone that will help get rid of your body's toxins and wastes, both in the physical and energetic sense.
Spinel is connected with energy renewal, with overcoming tough circumstances, and with your body and mind's rejuvenation.
Spinel will open and align your heart chakra, and it will encourage kindness, compassion, and love in you.
Spinel will enhance all the positive sides of your personality. It will help you achieve success with humility, and it will help you accept your failures with optimism.
This stone will align your physical, emotional, and etheric bodies. It will remove all the blockages that are preventing a smooth energy flow.
It will also promote physical vitality and ease all signs of exhaustion in your body, heart, mind, and spirit!
The energies of this stone will increase your intellect and allow you to harness your personal power. It will stimulate your creativity and help you move past your fears and insecurities.
Share
Delivery Details

Production Timeline: 8-10 Business Working Days

Delivery Timeline: 5-7 Business Working Days
Jewellery Care Guide



All our jewellery comes with a two year warranty which covers polishing, re-plating services & repair

Please refer FAQ for More Information. 

-----------------
Ring Size Guide

Inside Diameter Chart

Please make sure to take the Inside Diameter of a ring with the correct size
Please also watch the video below for more information
If you don't have a ring with the correct size please kindly contact us we will help you get the perfect ring size. 

Video Tutorial : https://www.youtube.com/shorts/Ql4Xa64nWsY

 

 

 
View full details