Regular price
Sale price
Rs 12,000.00 LKR
Unit price
per
Sale
Sold out
or 3 X
Rs 4,000.00
with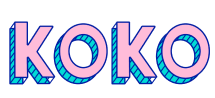 Stone: Blue Chalcedony & Cultured Pearls
Metal: 925 Sterling Silver
Introducing the Kayla Earrings, a stunning pair of 925 sterling silver earrings that effortlessly blend sophistication with a touch of whimsy. These exquisite earrings feature a captivating blue chalcedony oval cabochon gemstone, elegantly framed and suspended below an irregular-shaped cultured pearl, adorned with its own delicate frame.
The centerpiece of the Kayla Earrings is the mesmerizing blue chalcedony gemstone. Its smooth oval cabochon shape showcases the gemstone's natural beauty and depth, while the vibrant blue hue adds a pop of color to any ensemble. The expertly crafted frame around the gemstone enhances its allure, adding an extra layer of elegance.
Dangling below the blue chalcedony gemstone is a unique irregular-shaped cultured pearl. The irregular shape of the pearl adds an element of uniqueness and whimsy to the earrings. Encased in its own delicate frame, the cultured pearl exudes timeless beauty and lustrous elegance.
Crafted with the utmost care and precision, the Kayla Earrings are made from high-quality 925 sterling silver, known for its durability and brilliant shine. The intricate detailing of the frames showcases the exceptional craftsmanship behind these earrings, making them a true work of art.
The Kayla Earrings are versatile and eye-catching, making them a perfect choice for both formal occasions and everyday wear. Their delicate movement and stunning combination of gemstones create a sense of grace and style that is sure to turn heads.
Indulge in the beauty and charm of the Kayla Earrings, a true testament to elegance and craftsmanship. Let the vibrant blue chalcedony gemstone and the alluring cultured pearl capture your imagination and elevate your style. Embrace the whimsical allure of the Kayla Earrings and make a statement with every step you take.
Share
Delivery Details

Production Timeline: 8-10 Business Working Days

Delivery Timeline: 5-7 Business Working Days
Jewellery Care Guide



All our jewellery comes with a two year warranty which covers polishing, re-plating services & repair

Please refer FAQ for More Information. 

-----------------
Ring Size Guide

Inside Diameter Chart

Please make sure to take the Inside Diameter of a ring with the correct size
Please also watch the video below for more information
If you don't have a ring with the correct size please kindly contact us we will help you get the perfect ring size. 

Video Tutorial : https://www.youtube.com/shorts/Ql4Xa64nWsY

 

 

 
View full details